about Diphano
Diphano is a young, Belgian brand with a rich expertise in outdoor living. We design and produce high quality outdoor furniture for both residential customers, hospitality and other demanding outdoor projects on a global level. The overall focus on functionality, durability and easy maintenance, together with versatile collections, can be combined to make every specific project unique.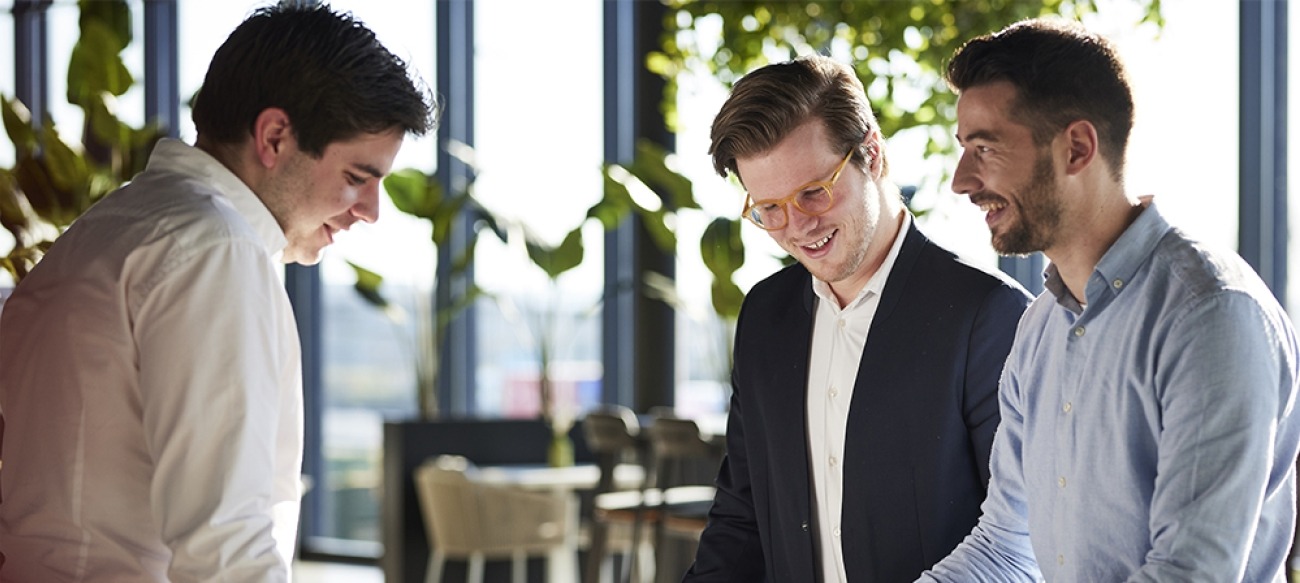 functional cosiness
Diphano furniture has a luxurious look, without the price being equally high. The collections are scalable to fit every outdoor setting and every mood. From functional bistro tables and chairs for large hotel settings to cosy, unique sofa sets for your personal garden, there's a solution for every outdoor project. No need to worry about maintenance, durability and functionality: this comes default with every Diphano piece.
Belgian expertise
Diphano HQ is based in Belgium, where we keep a close eye on existing and upcoming international trends, incorporating them into our inhouse designs, always with an eye for detail. With over two decades of experience in the world of outdoor furniture and fabrics, our CEO Stephane De Winter brings all his experience to the drawing table, resulting in a wide range of high quality collections that will please both demanding outdoor projects as well as end customers with high standards.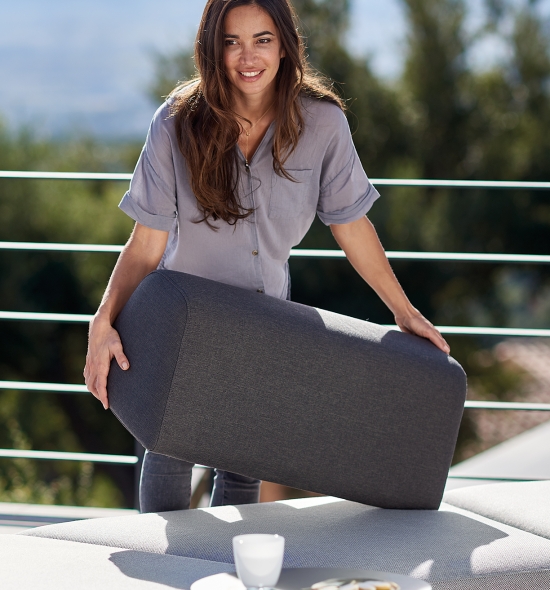 nature's green
If we could, we would spend most of our time outdoors. Dinner parties, reading a book in a lounge chair or having breakfast. Nature makes every experience more intense, and even more so if you can share it with loved ones. Diphano outdoor furniture is made by and for people that are passionate about what they do. They have a clear goal in life and dare to be unique. Diphano lets you focus on the outdoor cosiness, providing high quality, durable furniture in different moods and sizes.
retailer
Do you want to represent a Belgian brand and ensure your customers of high-quality outdoor furniture for their residential or professional projects?
architect or designer
Diphano is here to help you carry out your artistic vision by providing on-trend and contemporary furniture collections. With durable materials and outstanding finishing, each Diphano piece is made to last.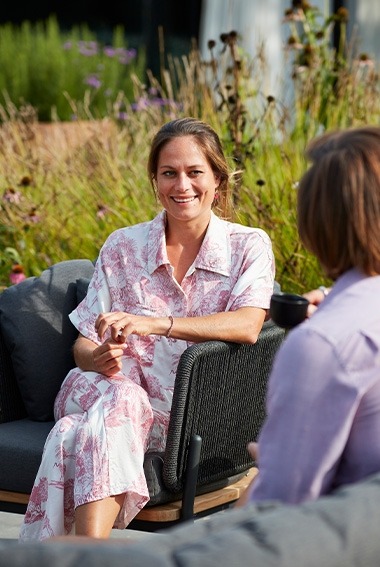 consumer
Is your patio feeling empty? Are you eager to host intimate or rather elaborate garden parties? Or are you just looking for the perfect lounger beside the pool? We invite you to discover the Diphano outside furniture at a store near you. 
Belgian outdoor furniture with a focus on functional cosiness.
join Diphano
Looking for a versatile job at a high-quality garden furniture manufacturer? We are looking for motivated colleagues who want to grow with us, at a fast pace.
visit our showroom
Ready to start your project and curious to see the Diphano furniture with your own eyes?
what can we do for you?
Ready to make the most of your outdoor space? Download the catalogue to browse through our collections. Or find a store nearby and experience the furniture of your preference in real life.