Are the cushions water repellent?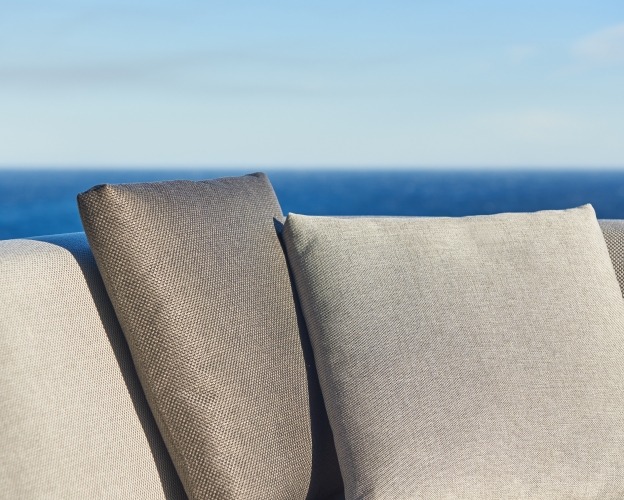 water repellent fabric
The 700 and 800 series of fabrics, made of either 100% Polypropylene (Olefin) or a combination of 57% polypropylene, 38% polyester and 5% polyurethane.
The fabric is dyed in the mass, which makes it UV-resistant and therefore perfect for both indoor and outdoor use. A lamination makes the cushions resistant to water penetration. The pearl effect will cause the drops to simply slide of the cushion.
Collections that have waterproof cushions: Coast, Davenport, Diamond, Easy Fit poufs, Icon (cushions), Link, Omer, Random, Ray, Spirit, Sunset, Switch Fabric, Switch Rope
water resistant fabric
All Diphano collections have water resistant cushions. The fabric is 100% solution dyed acrylic, which is a breathable fabric with dirt and water repellant characteristics, often used on boats. It's also dyed in the mass and thus UV-resistant. The water that  falls on the cushion and penetrates slightly in the cushion, can evaporate quickly, drying the fabric in no time.
Collections with water resistant cushions:
Metris, Alexa, Newport, Cielo, Cubic, Landscape (Teak), Evento, Atlas