Why choose ceramics for outdoor use?
how it's made
Diphano ceramic table tops are composed of sand, clay and natural stone components, heated at 1200° C and cooled down and glued together with a resin of polyurethane and fibre glass.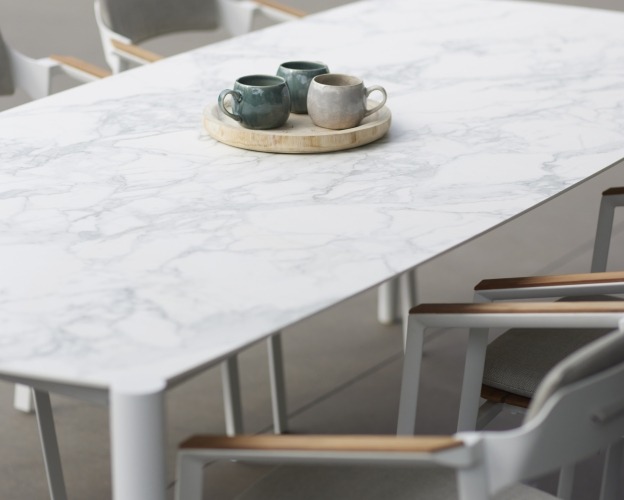 characteristics
This results in the following characteristics:
hygienic surface
colourproof
resistance to fire and high temperatures
impermeability
resistance to bending, scratching
resistance to wear and tear
resistance to chemical products
environment friendly
Diphano ceramics
This makes ceramics a perfect partner for both residential as well as demanding hospitality projects. 
We offer ceramic in 2 thicknesses, depending on the collection: 6mm and 11mm. 
Diphano offers ceramic table tops in the following collections:
table tops
Selecta, Alexa, Icon
coffee table tops
Switch Rope, Switch Fabric, Cube, Diamond, Coast